Description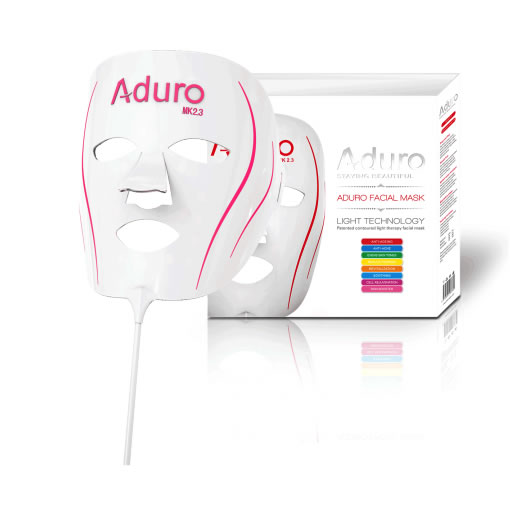 What causes skin imperfections and problems?
Aging, acne, uneven skin tones and redness can make you lose confidence. Skin problems can be caused by various factors. Some of which you can control like smoking and bad nutrition and some out of our reach like time. But what if we told you we can help you combat these skin concerns?
How to improve the skin?
Various LED lights, combat various skin problems and imperfections. The Aduro Personal mask combines all the benefits of different LED light colors with Infra-Red Skin Boosting technology, which penetrates deeper into the skin than any other facial mask and offers the most diverse solution to skin imperfections available.
Our Personal mask is proven clinically and offers a therapeutic light treatment that is safe, non-invasive and chemical free. The Personal Mask has shown to be widely effective in clearing up acne, reducing wrinkles, evening skin tones, reducing redness, revitalization, soothing, cell rejuvenation and boosting the skin.
How does it work?
When the selected light penetrates into the skin, photons energy is transferred to the cells. Cells convert this energy into ATP (cellular fuel) – boosting cellular activity. The boosted cells will work at an enhanced rate and stimulate the body's natural rejuvenation responses.
Repeated use of LED light therapy has been shown to increase the desired effect, with an increase collagen production and the body's natural rejuvenation processes – resulting in youthful looking skin and overall improvement of skin complexion.