What is light therapy?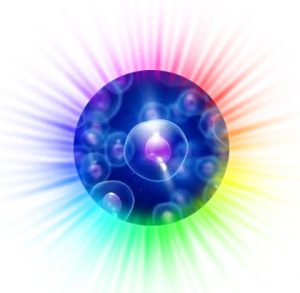 Light therapy is a science in which colours from the whole light spectrum are being used to cure several kinds of illness. Light therapy has a large impact on our mental and physical health. Light controls our biological clock and influences a number of crucial body functions.
Intensifying certain light colours can have a positive effect on our mind and body. NASA first discovered the healing power of light when exploring the effects of LEDs. They discovered that LEDs have a huge therapeutic effect on the human body.
Hospitals and medical centers around the world are currently using light therapy to treat and cure skin diseases and skin problems. Aduro developed different masks to treat skin problems and imperfections at home. Combining the benefits of the traditional face mask with modern day LED light therapy technology causes a full facial rejuvenating experience, for range of skin imperfections and signs of ageing.
How does light therapy work?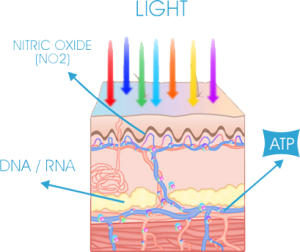 The skin has the ability to absorb light. The energy that arises from light therapy engages the cells into producing more cellular fuel (ATP) which boosts their performance. This boosted performance comes with an increased DNA-RNA activity and a release of Nitric Oxide (NO) within the body.
The increased activity and the release of NO helps the skin in healing and regeneration processes and combats inflammation. LED light therapy causes cells to use their energy to activate fibroblasts to produce more collagen and elastin proteins, and to stimulate the body's rejuvenating processes.
LED light therapy for the skin is done with different colours, which all have their own effect. Depending on the desired treatment, LED light therapy is combined with infrared (IR) for even better results.
It is recommended to have a course of treatments with a frequency from 1 – 5 sessions per week for better and longer lasting results. Because this method is non-invasive and completely safe there is no down time from treatments.
Light therapy colours and functions
Aduro offers a broad range of LED light therapy treatments. Our personal LED device offers a all-in-one solution with even more treatments. The diagram below shows the meaning of all different colours and their functions. The Aduro personal LED device is able to combine these colours with infrared (IR) to offer an even broader range of light therapy treatments.